Tuesday, November 25 2014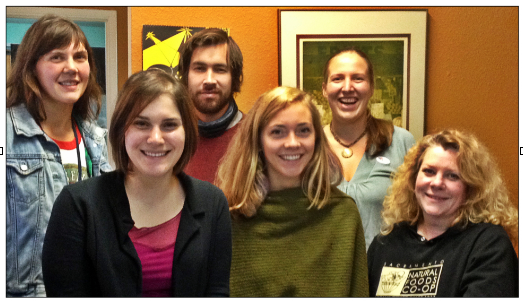 There are so many wonderful things to love about fall. The cool, crisp air has us reaching for cozy sweaters and scarves, lighting our wood stoves and baking comforting treats. Along with the changing weather we often find our lives slowing down from the hectic, packed schedules of summer. It's the perfect season to take a break with a warm cup of cider and reflect on all of the things we have to be grateful for.
At Farm Fresh we are grateful for so much this year! Our business keeps expanding with longer hours , an ever increasing selection of products, and our growing family of employees and customers! We're so thankful for each and every one of you and for your help making our business thrive. In the spirit of thanksgiving we would like to take the time to share with you what we are celebrating this fall!
Celia: My favorite thing about this time of year are the gorgeous fall colors and all the different colors of winter squash. I'm thankful for my family and for my health.
Allison: My favorite things about fall are hot toddys, pumpkin pie made from scratch, listening to the wind blow at night and netflix!
Jessalyn: I'm thankful for time spent with friends and family and I love all the fall colors!
Gavyn: Pie! Lots of family and all of the feasts involved with the holidays.
Stephanie: Thankful for my endlessly patient husband, and well-seasoned cast iron pans. I get excited in the fall for winter squash, long walks, and curling up by the fire.
Lucy: My favorite things this time of year are hot spiced cider, sweaters, haunted corn mazes, cozy wood fires, and squash.
Zach: I'm thankful for Thanksgiving leftovers!
Erin: I love walks on crunchy, colorful leaves and I'm thankful for so much love and support in my life.